Conventional EVA vs TPV car mats – what are the differences?
Consumers are spoilt for choice when it comes to the different car mat types available in the marketplace. With so many types of car mats to choose from, how do we know which is the best?
Often it is also difficult for consumers to know and conceptualise what at the main differences between different materials and how do they contribute to the usefulness and safety of a car mat. Let's look at two of the most common materials used to make car mats – EVA and TPV.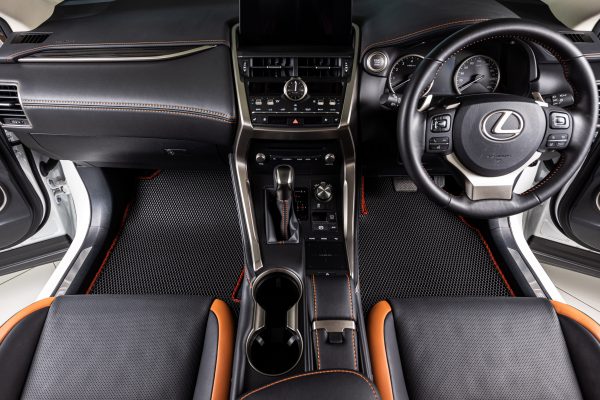 EVA Foam Car Mats
Conventional EVA foam car mats have been the mainstay material of choice for most car mats in the market. As the name goes, they are comprised mainly of ethylene vinyl acetate, a rubber-like plastic compound.
EVA mats are waterproof, easy to clean, and can have antibacterial, anti-odour and anti-slip features. Depending on the type of compound chosen, it may or may not be eco-friendly and recyclable. EVA foam car mats are lightweight and can be customised to suit the vehicle
TPV Car Mats
TPV car mats are made of thermoplastic vulcanisate. This is a new material which bridges the gap between plastics and rubber and is extremely durable, resistant to deformation, heat-resistant, flexible and eco-friendly. It is non toxic and odour free, contributing to a more comfortable and safe ride.
More advanced TPV car mats like our ENZO Car Mat also provides additional features, for example adding antibacterial and improved anti-slip functionality. Many manufacturers have started to explore TPV's unique material characteristics and utilise this new material in various consumer products
So which is better?
EVA car mats are currently the most commonly available and most popular material of choice for car mats in the market, but as technology advances, more and more manufacturers are turning to TPV to produce better quality and safer car mats.
While it may be true that both materials share similar desirable physical properties, TPV being the newer and more advanced material gains certain key advantages over EVA, especially when it comes to flame resistance, durability, and recyclability.
Durability
When it comes to choosing a car mat, one of the key considerations will be durability. After all, no one will want to purchase something that will only last for a short while before failing to perform up to expectations!
TPV car mats have superior durability over the lighter but less durable conventional EVA car mat material and therefore are the perfect material for a long lasting, durable car mat that is able to withstand heavy use on a daily basis.
Safety
Safety is another crucial factor when investing in a car mat. This is especially true for the driver's side, where it is crucial to ensure that the mat stays in place and does not shift about during regular operation of the vehicle. It is also important to ensure that the carpet does not emit any unpleasant chemical odours or catch fire.
TPV car carpets, although slightly heavier than EVA, are also more stable on the floor of your car and will stay in place. In addition, TPV is extremely heat- and flame-resistant. Despite both materials sharing some characteristics, for example anti-odour and anti-bacterial, one should note these are only available if you purchase a premium quality car mat.
Eco-Friendliness
As an added bonus, TPV material is fully recyclable. This is a huge advantage over conventional EVA, which is either partially or non recyclable. In this time and day, the emphasis on using green-certified, eco-friendly materials has never been more important.
In fact, organisations like the European Union have come up with international-level legislations e.g. REACH as part of the common efforts towards a more eco-conscious lifestyle. We share a common planet and it is only fair that we pay greater attention to the environment and make more environmentally-conscious purchasing decisions. TPV material is the perfect choice for the modern day eco-friendly consumer.
Now you can decide which car mat material to choose
In summary, TPV will be the material of choice if you are looking to invest in a long-lasting, durable, safe and eco-certified car carpet for your vehicle. For starters, do check out our innovative ENZO Car Mat which is made from eco-friendly TPV material, or look at our FAQ to find out more about us.

<![endif]>